Band's tour bus driver is killed in the crash and drummer Andrew Tkaczyk is airlifted to hospital
The Ghost Inside have been involved in a serious road accident in the US.
The metal core band's tour bus driver was killed in the crash which happened yesterday (November 19) after their vehicle was involved in a collision with a truck as they travelled from Texas to Phoenix, near El Paso where they performed the previous night (November 18). One person is also believed to have died in the other vehicle.
All of the band and crew members escaped but according to KVIA, the band's drummer, Andrew Tkaczyk, was seriously injured in the crash. His brother Nick Tkaczyk also posted on his Facebook page: "For those not in the know, my brother Andrew was airlifted to the hospital this morning after his bus was involved in an accident. He is alive, however he has suffered head trauma, as well as broken bones in his lower extremities, and a shoulder injury. He is currently in ICU and may require surgery. Please give us all your prayers, thoughts, whatever it is that you do, as we need it."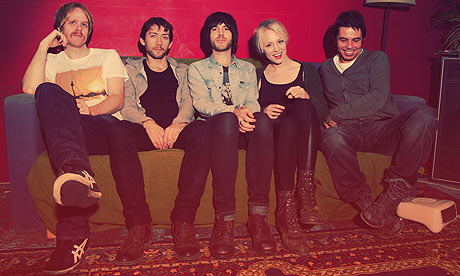 The band also issued this statement on their Facebook page:
"The Ghost Inside was involved in a serious bus accident outside El Paso, TX this morning. All 5 band members and all members of the crew are alive and currently being treated for their injuries. Please keep them in your thoughts as well as their bus driver and those in the other vehicle who did not make it. Unfortunately, all US shows on the Locals Only Tour are cancelled. Refunds available at point of purchase. We will update you more when we can."
A GoFundMe fund raising campaign was set up for the band following the accident, noting that the band's bus driver was a father and they "hope to help cover his funeral expenses".