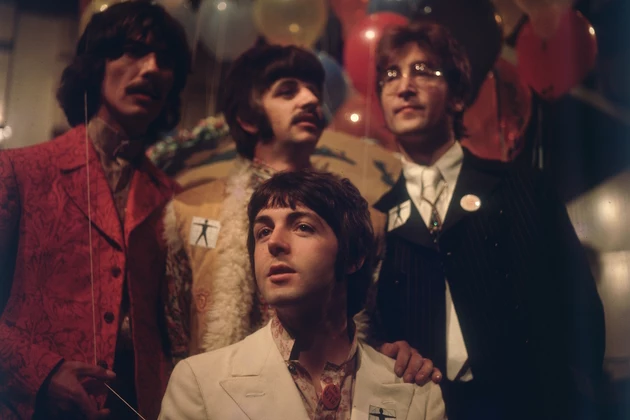 The new reissue of the Beatles' 1 compilation has Paul McCartney digging deeper into some of the group's best-known songs.
For one thing, McCartney tells Billboard, everyone's accepted origin story of "Eight Days a Week" – the 1966 chart-topper that's recently found a home as his concert opener – is all wrong. For years, fans have heard that the winking title was first uttered by Ringo Starr. Only it wasn't. According to McCartney, the turn of phrase was made by someone else: McCartney's driver.
"Just as we reached John [Lennon]'s, I said, 'You been busy?' Just small talk," McCartney remembered. "And he said, 'Busy? I've been working eight days a week.' I ran into the house and said, 'Got a title!' And we wrote it in the next hour."
Likewise, many know that McCartney altered the title of "Hey Jude," the Beatles' 1968 No. 1 hit about Lennon's son Julian. But few fans have any idea just how problematic the switch from "Jules" to "Jude" (a name Paul thinks he might have heard in the musical Carousel) ended up being.
"I hadn't realized 'Jude' means 'Jew' [in German]," McCartney said. "That caused some confusion, and a man got quite angry with me over that." The window of the Beatles' Apple Boutique in London was even smashed after a passerby mistook the painted words "HEY JUDE" for anti-Semitic graffiti.
McCartney also discusses the band's reaction to producer George Martin bringing in Andy White – the sessions ace who recently passed away – to take over for Starr during the 1962 recording of "Love Me Do."
"George wasn't dealing, ever, with guys like us who hadn't been taught music," McCartney recalled. "And he thought Ringo wasn't professional enough, much to Ringo's eternal sorrow. So Ringo was relegated to a tambourine. We hated it. We didn't think Andy White was anywhere near as good as Ringo. But we had to listen to the grownup."